Build unique voice solutions, faster.
jambonz is the open source voice platform for conversational AI providers and CSPs.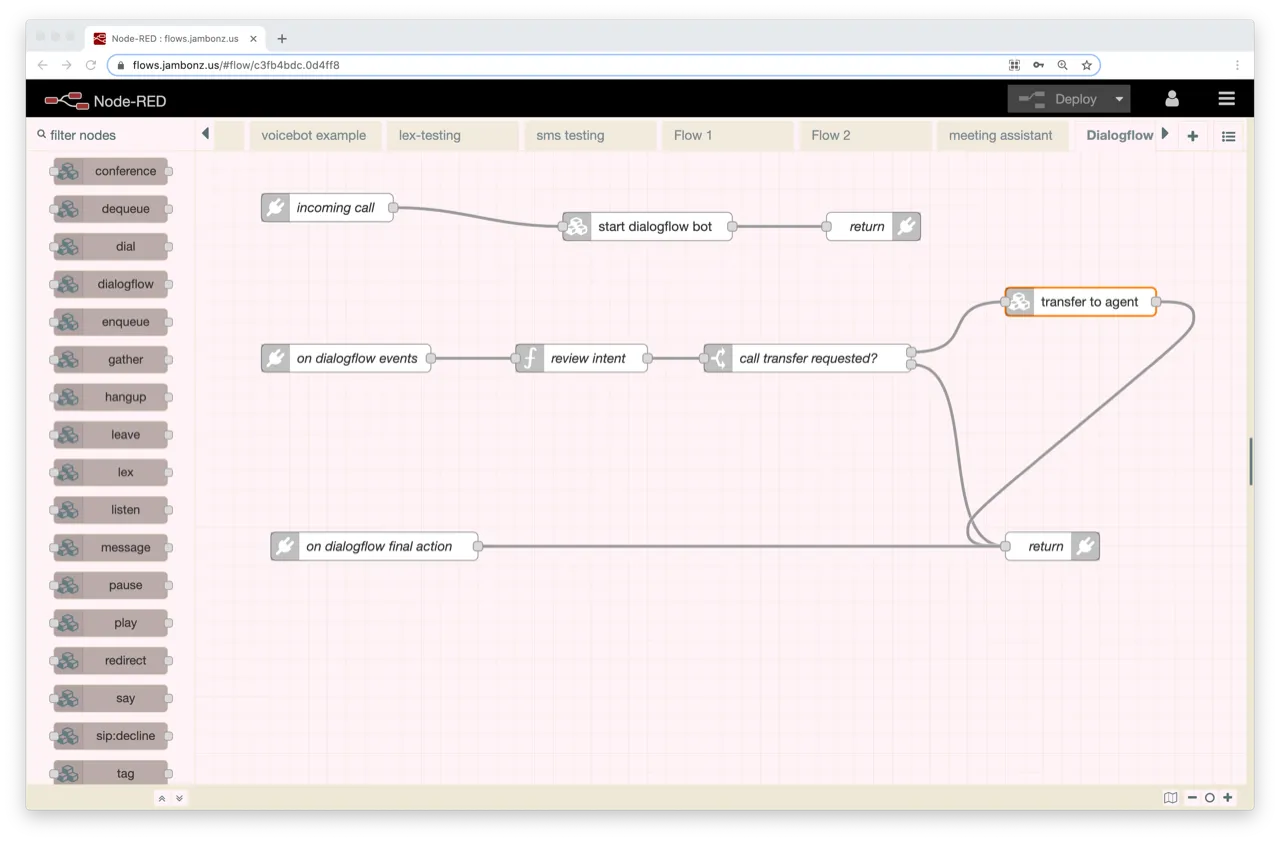 Self-hosted or cloud

Run your traffic on our cloud service or deploy on your own infrastructure.

Open source

Drive your own innovations into the software to outdistance your competition.

Data privacy

Our innovative design protects your customers' most sensitive data.

Reliable

Built by a team that has been delivering five 9's products to telcos since VoIP was a thing.
Have you found yourself asking this question:
"Do I buy a

commercial

platform/service?

Or do I

roll my own

using open source?"
stitched-together "one off" open source = overly complex and brittle
multiple dependencies to manage and track
solution uniqueness
= no community
= no flow of new features/fixes
costly to manage over time
complete open source (MIT License)
connect to our cloud service OR deploy on your own infrastructure
vibrant community of users and contributors
designed for simplicity and integrates with your existing tech stack
five 9's reliability coupled with excellent customer service
The "bring your own everything" CPaaS
Your infrastructure. Your SIP trunks. Your storage. Your cloud.
Why pay someone to upcharge you for all of that when it's basically a one-click experience to provision all of those yourself in today's world. You know how to

click

, right?